2016 Architectural Digest Design Show
March 30, 2016
Zephyr exhibited at the 2016 Architectural Digest Show, which was held in New York City at Pier 92/94 and drew more than 40,000 attendees. We co-sponsored a reFresh media tour and our Cheng Collection designer, Fu-Tung Cheng, presented on Zephyr's Design, Innovation and Technology. In addition, we participated in a progressive KBTribeChat Twitter event in our booth where designers and industry professionals that are part of the tribe came together to discuss trends at the show and new product launches. All of Zephyr's products were a huge hit, especially the in-ceiling Lux Island hood pictured below!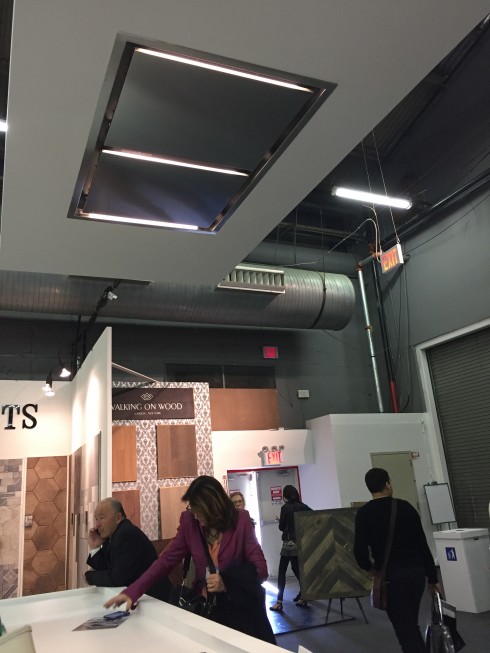 Lux Island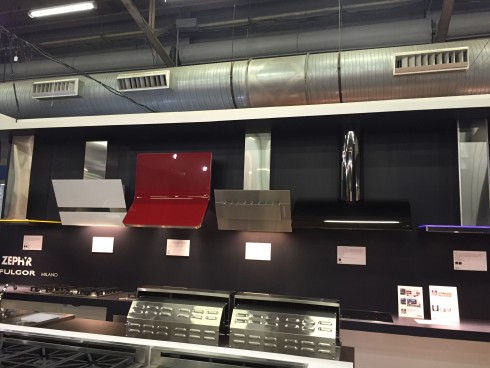 Verona, Wave, Horizon, Incline, Limited Edition Okeanito (Black Mirror Stainless), and Luce Wall hoods on display in Zephyr's booth.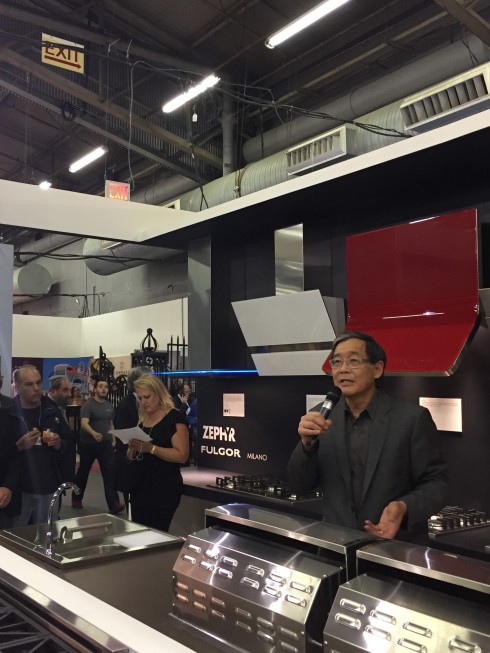 Fu-Tung Cheng presents to designers and media attendees.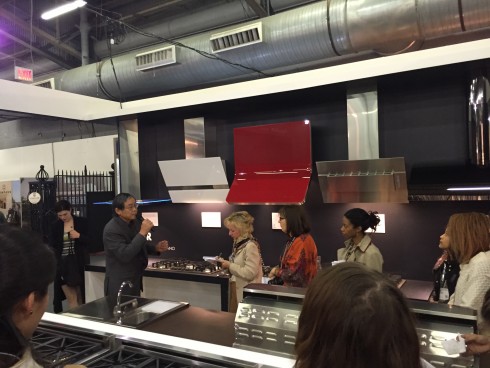 Editors take diligent notes as Fu-Tung Cheng speaks at Zephyr's press event.
Additional appliance companies at the show included:
Fulgor Milano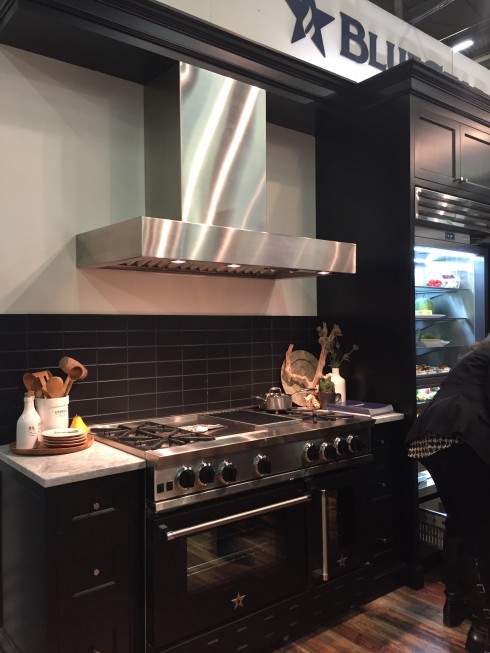 BlueStar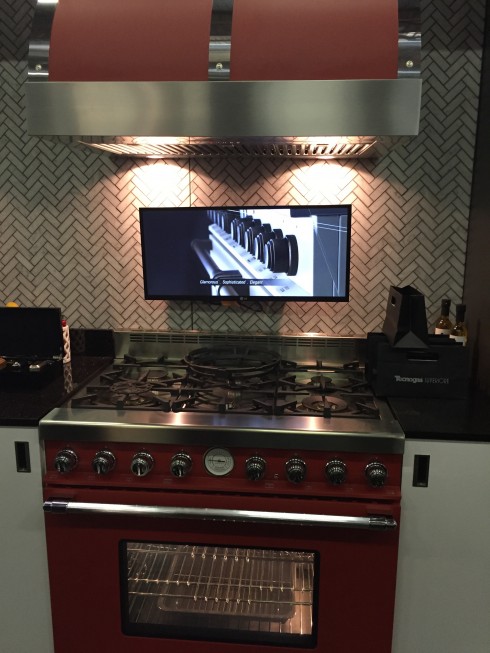 TecnoGas
Dacor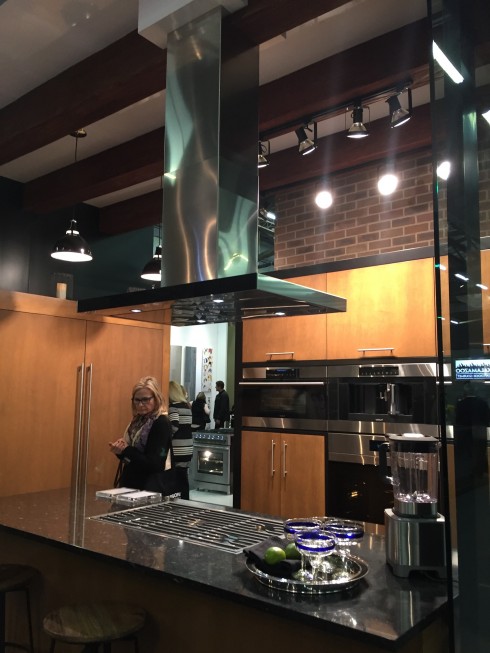 Sub Zero/Wolf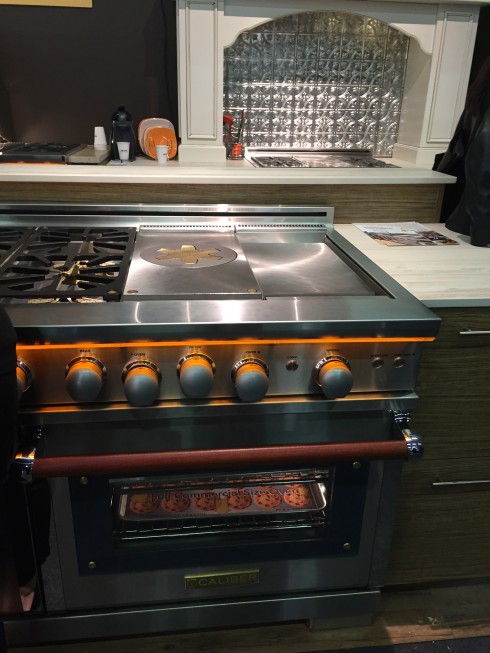 Caliber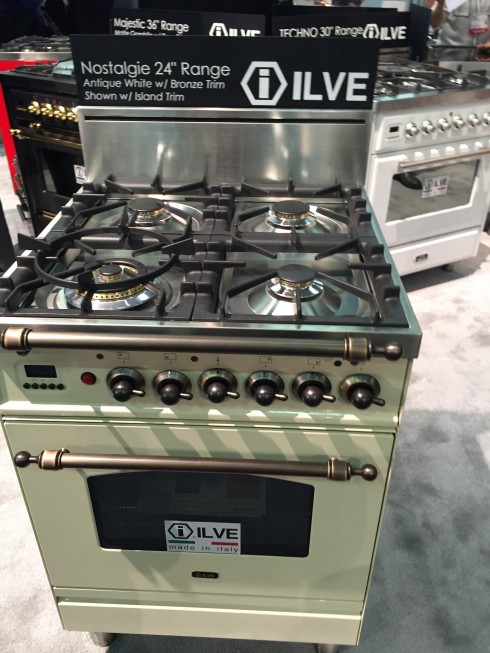 iLve
Trends at the show:
Built-in Cooking Guides, Connected Ovens:
Manufacturers such as Viking, Dacor, Jenn Air, and Wolf showed off their technology that features built-in cooking guides with touch screen displays, connected kitchens that let you pre-heat your oven from your touch screen phone, and connectivity with Nest thermostat.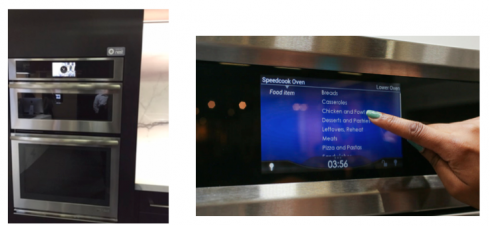 Customization and Color
"This year, blue is very on trend. Blue is a color that's classic but somehow always manages to look fresh. It's really hard to go wrong with blue," Margaret Russell (Architectural Digest, Editor in Chief).
Big Chill, La Cornue, Blue Star, and others showcased blue appliances and product options. And many other exhibitors showcased products in this cool, trendy hue.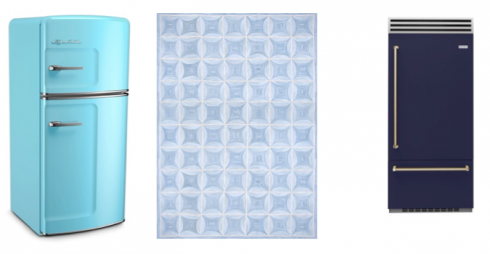 More Personality in the Home
Consumers are taking more risks with their design choices and not just playing it safe. We noticed a lot of bold patterns, bright colors, and innovative accessories for adding personality to the home.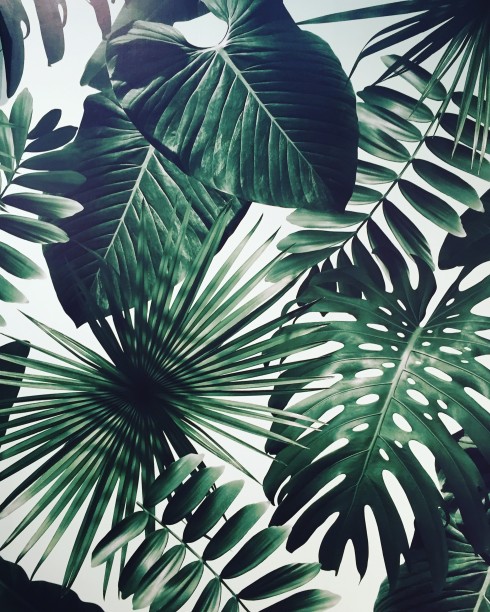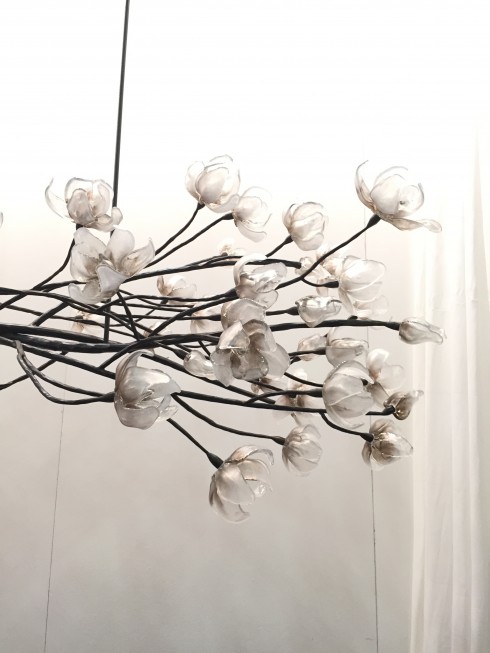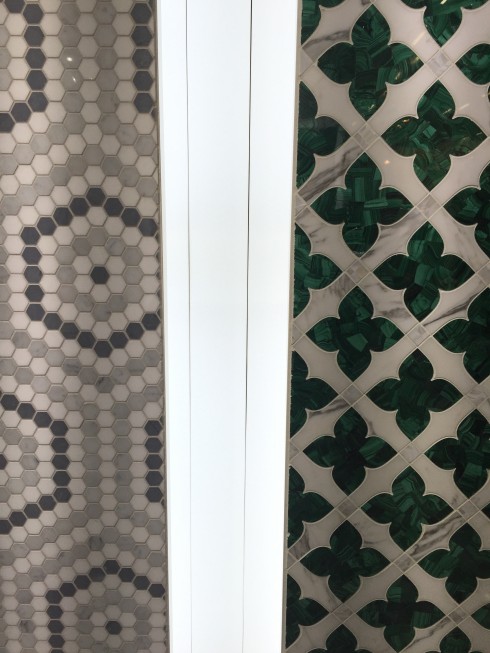 The DIFFA Cocktails by Design Event was another big success and attracted NYC's leading designers, media, and industry professionals.
It was a great show and we look forward to next year!