September 13, 2023
How To Make A Beer Cocktail
Sip & Savor the Last Sips of Summer with the Zephyr Outdoor Presrv Kegerator & Beverage Cooler
With summer winding down, it's the perfect opportunity to gather with friends and host a relaxing backyard cookout before the holiday season kicks off. And the Zephyr Presrv® Kegerator & Beverage Cooler is the perfect indoor or outdoor bar companion.
This versatile, industry-first hybrid kegerator features multiple configurations that allow you to tailor your cold beverage offerings with single, double, and triple tap options. Dipping down to a cool 32° F, the Presrv™ Kegerator & Beverage Cooler can be built-in or kept on casters with a guardrail and can travel with you to any area of the backyard. What sets this cooler above the rest is the ability to transform the unit into a single zone beverage cooler — sans tap or keg — with three glass shelves to chill up to 107 cans of soda, seltzers, water, or juice.
So, whether your guests are craft beer aficionados, or prefer a lighter, fruitier beer cocktail (yes, we said it – and we're here for the spritzy, bittery, refreshing combo), the Presrv™ Kegerator is the ultimate party pleaser.
What Are Different Types of Beer Cocktails?
Our outdoor kegerators are designed to elevate your beer-drinking experience, but they are also the perfect tool to craft delicious beer cocktails. Keep reading for a few of our favorite beer cocktails that will have you savoring these last sips of summer!
Fizzy Watermelon Cocktail Recipe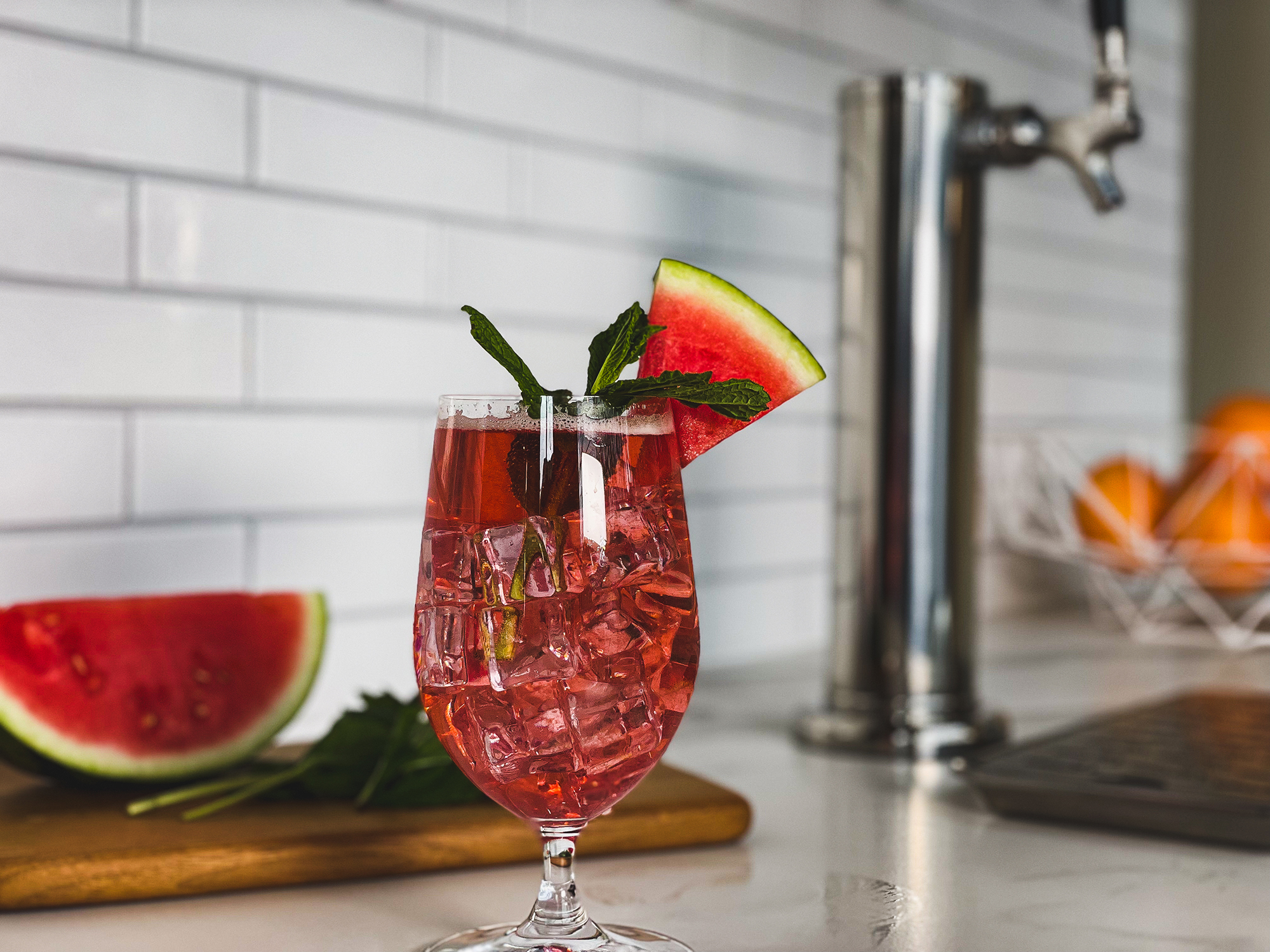 Ingredients
3 cups watermelon juice
1 cup lemon juice
1/2 cup sugar
4 cups light beer
A splash of lemon lime soda (optional)
Steps
In a pitcher, add the watermelon, lemon juice, sugar, lemon juice, and a light beer of your choice.
A splash of lemon lime sode is also optional.
Stir together, and pour into glasses filled with ice.
*Recipe courtesy of April Golightly
Rye House Beer Spring Cocktail Recipe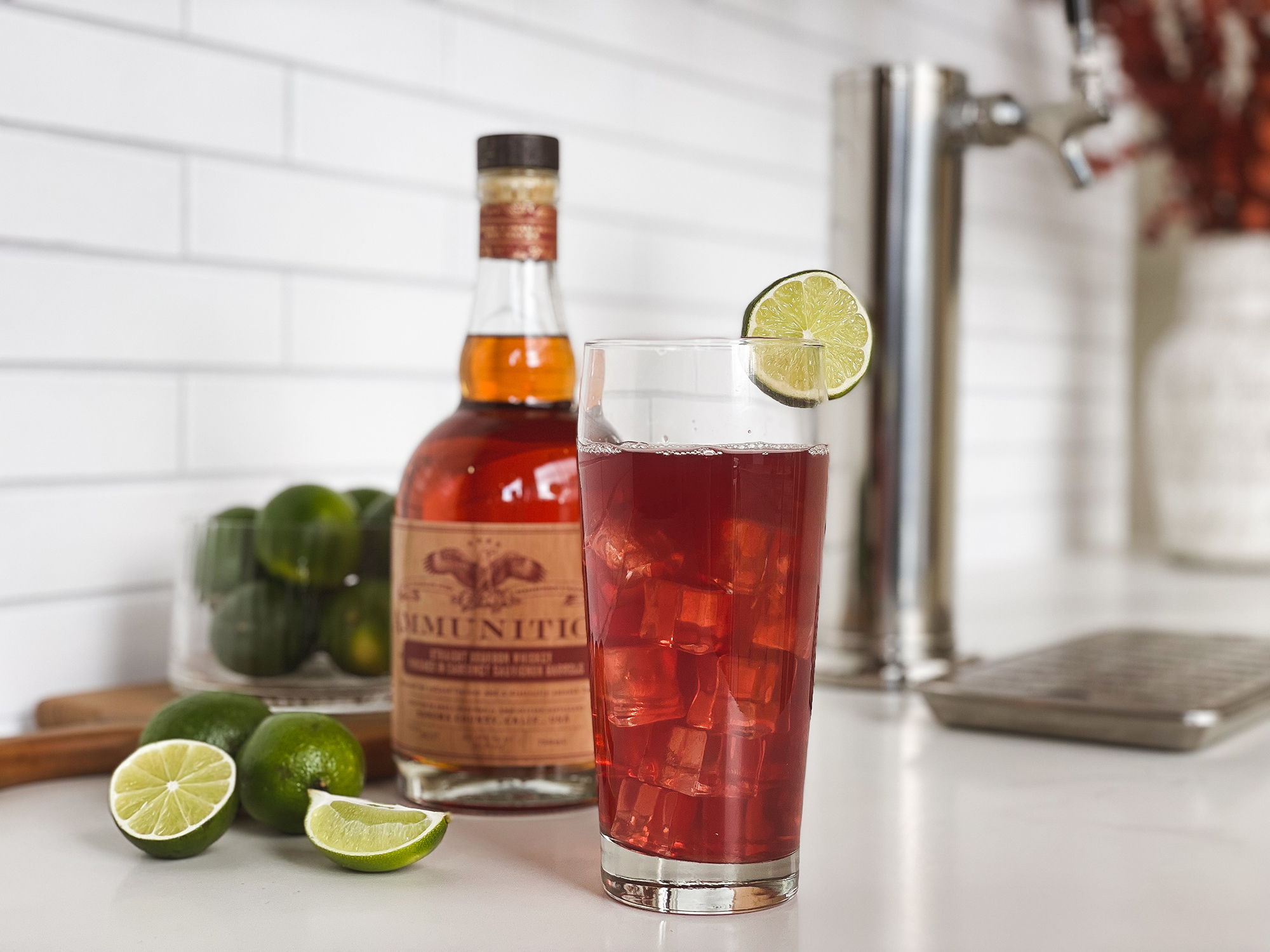 Ingredients
3/4 ounce Bols genever
3/4 ounce Ammunition whiskey or your preferred bourbon/whiskey
1/2 ounce Clear Creek loganberry liqueur
3/4 ounce lime juice, freshly squeezed
3/4 ounce ginger syrup
Lager beer (such as Blue Point), chilled, to top
Garnish: lime wedge
Steps
Add the genever, applejack, loganberry liqueur, lime juice and ginger syrup into a shaker with ice and shake until well-chilled.
Strain into a highball glass filled with fresh ice.
Strain into a highball glass filled with fresh ice.
Garnish with a lime wedge.
*Recipe courtesy of Liquor.com
More Beer Cocktail Resources and Recipes