October 19, 2023
Designer Spotlight | Vanessa Francis and the Zephyr Tornado Glo Insert
Canadian-based interior designer, Vanessa Francis shares her latest labor of love: designing her English Cottage-inspired kitchen featuring the new Zephyr Tornado Glo Insert Range Hood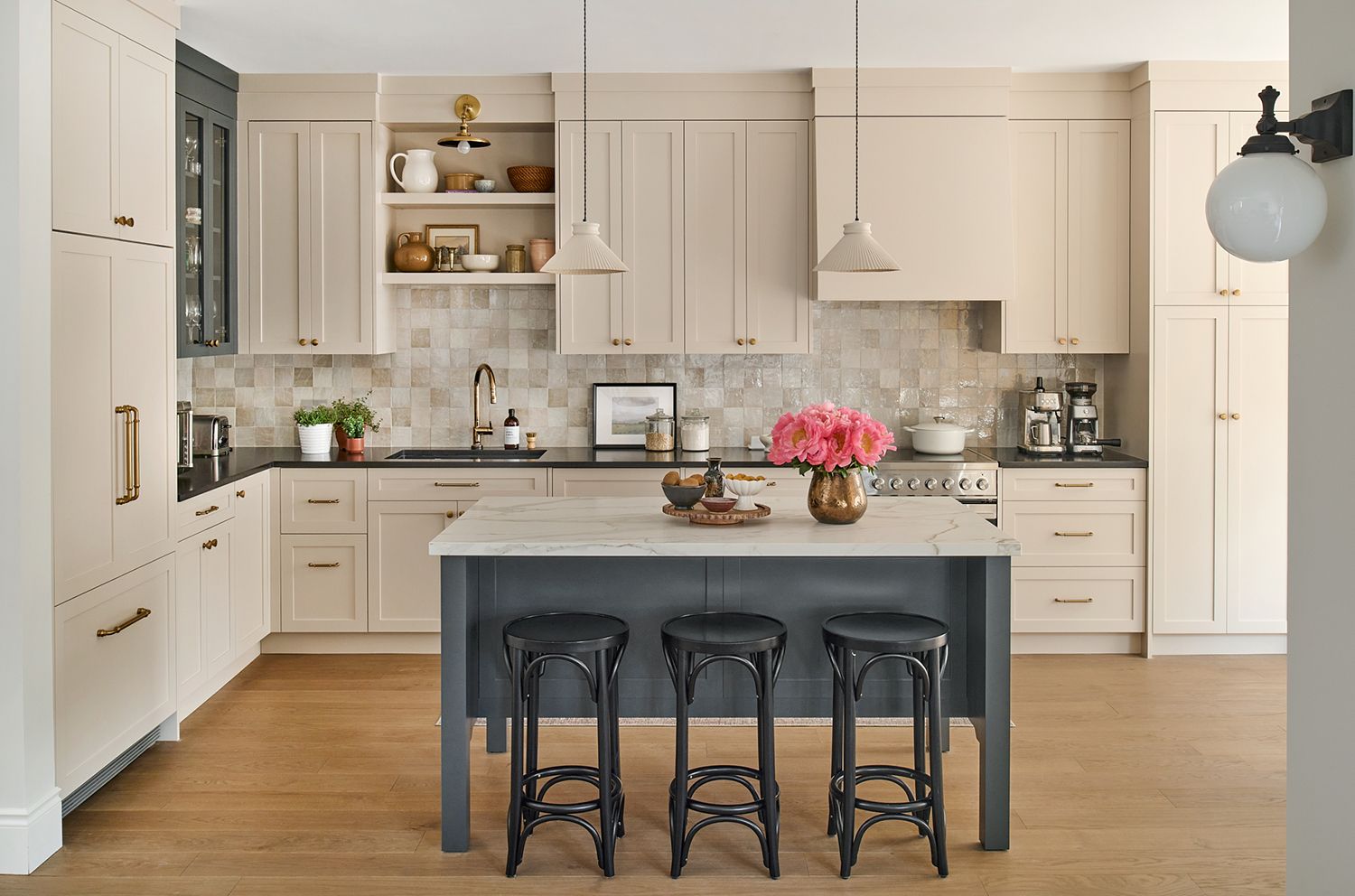 Tell us a bit about your renovation project
My partner and I both sold our homes and bought this house together in Milton, ON. The renovation included the entire house, which is 15 years old but had never received any major updates. We worked within the existing footprint, tweaking it to better function for us. The kitchen, bathrooms and laundry room all received a complete overhaul.
What were some of the challenges you faced during the renovation?
As with any renovation, staying within budget is always a challenge. We spent the bulk of our renovation budget on the contractor and custom cabinetry so there was very little left over to do some of the upgrades we wanted and to decorate the living spaces.
Tell us about the design inspiration for your kitchen.
I wanted to create an English cottage kitchen that was cozy, warm and charming. English because I was born in England and have always been drawn to the work of English kitchen makers like deVOL Kitchens and Plain English. These kitchens tend to have a relaxed and sensible vibe and are not flashy or over the top. They're beautiful and timeless. And cottage because the exterior of our house with its white siding, front porch and upper balcony reminds me of a lakeside home.
The space is a combination kitchen and family room so I felt the kitchen had to be quiet and understated in its design. I designed an island on legs to resemble a furniture piece that wouldn't look heavy in our fairly small kitchen. I didn't want white cabinetry so the perimeter cabinets are a beautiful, warm, earthy oatmeal colour.
When it came time to redesign your new kitchen, what were some of the "must-haves" you wanted to feature in the finished space?
Some of the must haves from a layout perspective was to move the sink and dishwasher from the island to the perimeter. I'm really not a fan of sinks in islands especially when they are small like mine.
Because the kitchen is open to the family room, I wanted paneled appliances for a seamless, non-kitchen look. I also wanted finishes that were beautiful yet hard-wearing like the quartz counters. I love that the kitchen counters are matte and not glossy. They are a nice counterpoint to the glossy, iridescent, handmade zellige backsplash tiles which was a must-have.
I typically design kitchens with a range hood insert incased in cabinetry. It is a more understated and classic look rather than having something large, ornate or "bossy." The Tornado Glo fits in seamlessly in our kitchen and casts a beautiful, soft light.
The Tornado Glo's Perimeter Aspiration System (PAS) features the Glo LED PAS Light Panel to add a touch of gourmet glamor to your kitchen. This chic model keeps the air in your kitchen fresh while illuminating your space. Featuring Airflow Control Technology (ACT™) and liner options for use with a custom canopy. To learn more about the Tornado Glo Insert range hood, explore our product page.
Discover More Kitchen Design Inspiration
To see more images of Vanessa Francis' kitchen design or to explore other design projects featuring Zephyr products, please visit our Design Inspiration Gallery.