November 16, 2023
House Beautiful 2023 Whole Home Chicago & Zephyr
Zephyr Presrv® Wine & Beverage Coolers Featured at House Beautiful 2023 Whole Home Chicago in Hinsdale, Illinois
Zephyr, the company that has transformed the kitchen with design, discovery and customer care, is excited to announce its partnership with House Beautiful on the 2023 Whole Home Chicago. This was House Beautiful magazine's first ever historic renovation in partnership with J. Jordan Homes, and the first all women team of builders and designers. The estate is located on 5 lots, totaling over 3.2 acres and approximately 14,000 square feet. Zephyr sponsored the Whole Home with 5 Presrv™ products and collaborated with esteemed designers Design Alchemy, Emma Beryl, and J. Jordan Homes to transform this historical home in the beautiful town of Hinsdale, IL.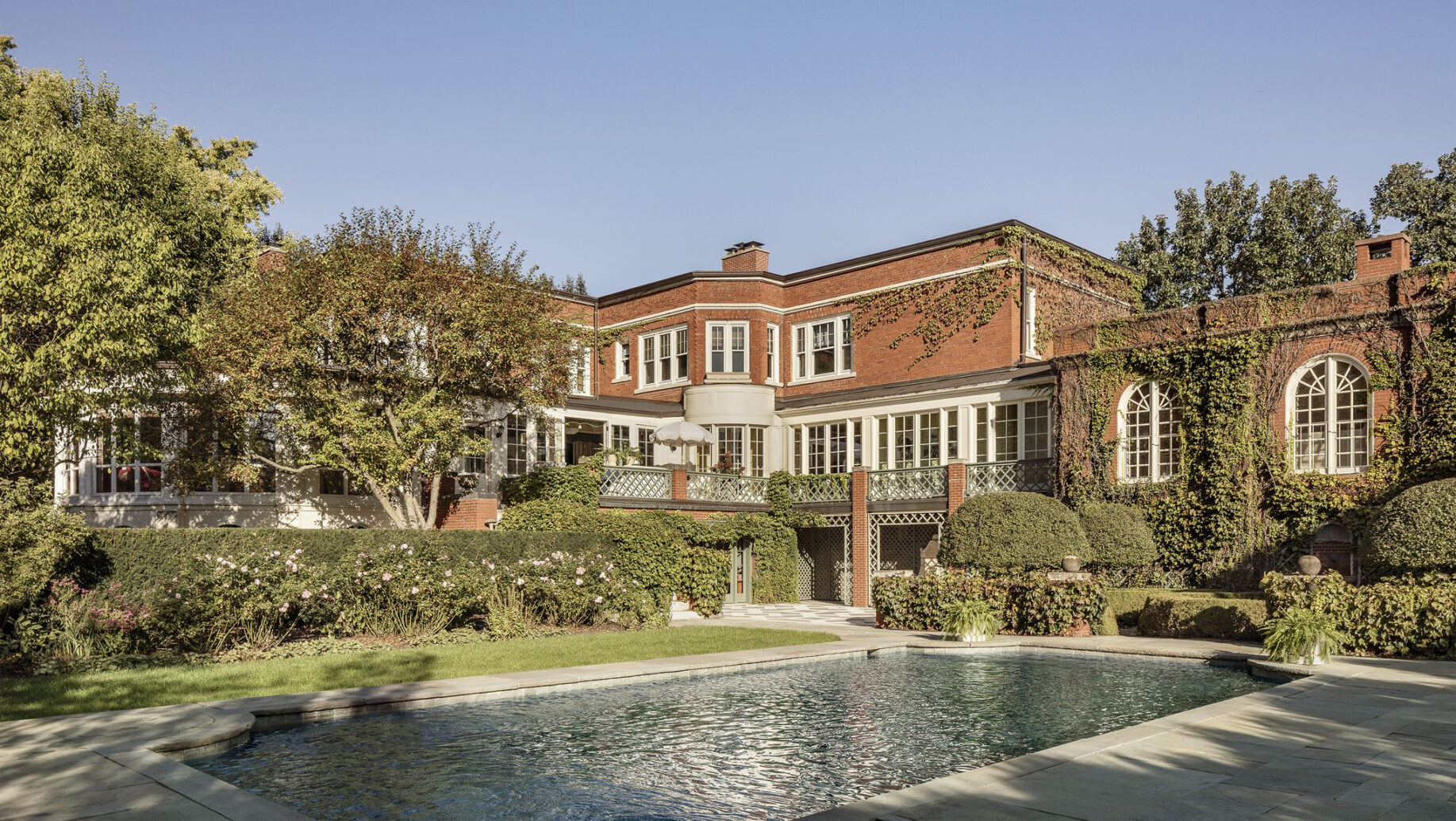 The Pool Room | Designed by Emma Beryl Interiors | Featuring Zephyr Presrv® Single Zone Beverage Cooler
At Emma Beryl we believe that spaces should be as unique as the clients who live in them, that constraints make design more interesting, and that design has the power to upgrade your life. The key to our design style is mastering juxtaposition: finding balance between masculinity and femininity, using vintage pieces with new ones, and combining unexpected materials. Emma Beryl strives to create beauty and interest in every space.
"We designed the pool room as the place where everyone goes to party until dawn. A necessity in the space was a beverage fridge and what better choice than one that is said to be always ready to party. With the space being far from the kitchen we wanted to make sure there was a place in the room to keep drinks for guests. It is easy to install and you can make it right or left hinge so it works in any space. Our space is based off of a fictional client named Petra, she has travelled the world and is inspired by the places she's been. The room is somewhere you can go to escape and read a book on the daybed or where you can move the party when the kids go to sleep upstairs!"
To see more images of Emma Beryl Interior's Whole Home Chicago pool room design, visit our Design Inspiration Gallery.
The Conservatory | Designed by Design Alchemy | Featuring Zephyr Presrv® Panel Ready Single Zone Beverage Cooler
Design Alchemy was founded in 2012 by mother/daughter designers Deborah Costa and Kristine Renee. Design Alchemy delivers in-depth expertise for all phases of the design process, from initial conception to final execution. Through each step of the design process, Deborah and Kristine are committed to an absolute focus on white-glove service. With shared backgrounds in construction, space planning, as well as art, lighting, textile and furniture curation, Design Alchemy works with top architects and private clients in residential and resort communities throughout the United States. Kristine and Deborah routinely travel the world, exploring private and retail environments, global art and furniture fairs, as well as artist and artisan studios, in order to realize ever-evolving, one-of-a-kind residences for discerning homeowners.
"The Conservatory is all about entertaining — and our custom bar is the ultimate go-to spot for hosting. This 12' long lacquered cabinet with curved and reeded end panels, features a panel-front, under counter Zephyr beverage center filled with party-ready essentials. Paired with floating shelves above the cabinet, guests can easily grab a glass and help themselves to a chilled beverage from the Zephyr Presrv™ Cooler.
The Zephyr Presrv® Cooler has plenty of storage and offers dual zone chilling for that perfect glass of white wine. We integrated an arched panel frame to highlight the curvature of the bar, while still being able to view the beverage offerings stored inside. The Zephyr Presrv® Cooler not only looks the part, but the unit is super functional and easy to use."
To see more images of Design Alchemy's Whole Home Chicago conservatory design, visit our Design Inspiration Gallery.
The Bowling Alley + Basement Bar | Designed by J Jordan Homes | Featuring Zephyr Presrv® Kegerator & Beverage Cooler, Presrv™ Single Zone Beverage Cooler, Presrv™ Dual Zone Wine Cooler
J. Jordan Homes is an industry leading construction company servicing Hinsdale, Clarendon Hills, Burr Ridge, Oak Brook, Western Springs and surrounding areas of Illinois.
With over a decade of industry experience, J. Jordan provides full residential remodeling services. Julie Laux is the owner and led the design/build team that transformed the historic Hinsdale estate.
"The bowling alley is nothing but fun!  Cheers to playing, singing, drinking  and just all around fun! The Zephyr kegerator, wine refrigerator and beverage center add to the excitement having chilled drinks at the ready. Love the cool mood lighting too!"
To see more images of J. Jordan Homes' Whole Home Chicago bowling alley and basement bar design, visit our Design Inspiration Gallery.
On The Scene At The House Beautiful 2023 Whole Home Chicago
Click below to watch videos of the Whole Home Chicago exterior and interior designs. Get an intimate view of the Pool Room, Conservatory, and Bowling Alley and the Presrv™ kegerators, wine and beverage coolers featured in each room.
Unveiling House Beautiful 2023 Whole Home Chicago
The Pool Room | Designed by Emma Beryl Interiors
The Conservatory | Designed by Design Alchemy
The Bowling Alley | Designed by J Jordan Homes