May 26, 2022
The Air in There: Why the Air Quality In Your Kitchen Matters
Even before we started spending more time at home, more of us were paying closer attention to how our houses made us feel, whether relaxing on our own or entertaining guests. That's meant everything from choosing calming shades for our walls (using low-VOC paint, of course) and installing mood lighting (with LED bulbs, naturally). But there's something else that many of us haven't thought about, and that's the quality of the air we breathe not just outside our homes, but in them, too.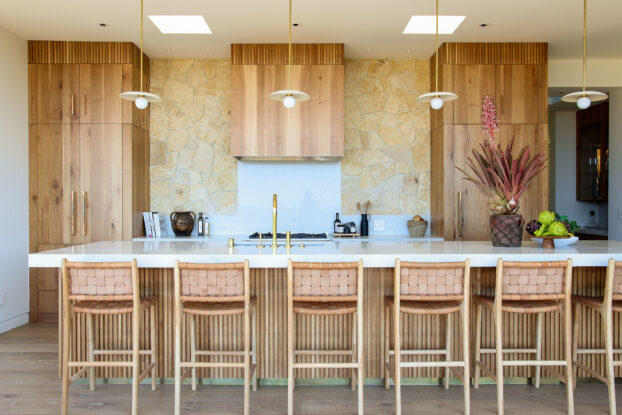 Your home's air quality matters, and especially in the kitchen. For example: Did you know that cooking for a family of four can produce a gallon of grease a year? Without effective ventilation, that grease ends up on cabinets, floors, furniture, and walls —and in the air. In fact, says Sarah Wahl, the VP Marketing at appliance brand Zephyr, indoor air quality is often worse than outdoor air quality due to fine particles, toxic gases, household chemicals, materials, allergens, and more pollutants. This can have short- and long-term impacts on your health.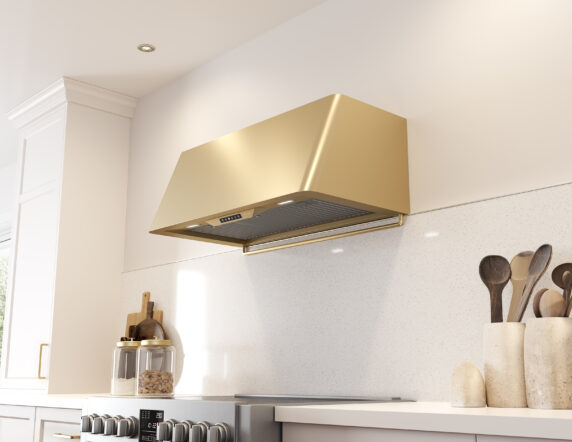 That's why, for 25 years, Zephyr has made a commitment to clean air a driving force behind the brand's product innovation, starting with its range hoods. A good ventilation hood helps purify air, prevent mold and mildew build up in the kitchen, and ensure that surfaces and the air throughout the house stay residue-free. "Zephyr has always been at the forefront of design and innovation, continuously delivering products that stand up to cleaning the air in the home with industry-first technology, energy-efficiency, and design solutions for every kitchen," says Wahl. "Historically, the kitchen range hood has been overlooked in kitchen design, and been an afterthought when it comes to selecting appliances. But it's the most crucial appliance in the kitchen when protecting the indoor air quality and health of everyone inside the home."
According to research conducted by the Berkeley Lab, proper ventilation contributes to mitigating exposures and ultimately the harm caused by air pollutants in the home. And yet, there are millions of homes in the U.S. that lack any kitchen exhaust ventilation. For 25 years, Zephyr has worked to raise awareness of and educate consumers about the importance of proper kitchen ventilation and wellness throughout the home. "An effective range hood is one part of improving indoor air quality in your entire house," says Wahl, noting that for best results the hood should be turned on 5 minutes before cooking and left on for 5 minutes after cooking. (All Zephyr hoods are equipped with an automatic delay off function to ensure air is sufficiently exchanged.)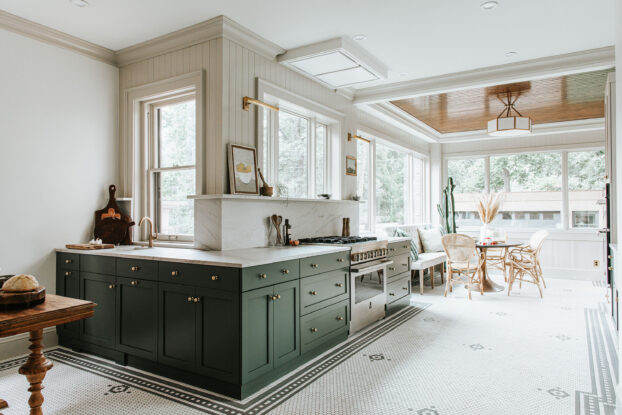 The best part: With Zephyr, you needn't choose between aesthetics and good health, thanks in part to designer partnerships with Robert Brunner and Fu-Tung Cheng that introduced such timeless hoods as the Horizon and Okeanito. Tech-forward range hoods like the Zephyr Lux Connect and Titan Wall, featuring the brand's dual blower PowerWave system, and hood inserts like the Tornado III offer a minimalist look with maximum clean-air ventilation features including professional-grade filters, multiple blower options, and remote start to keep spaces clean and smoke free. "You really don't know what you're missing until you have a high-powered, high-functioning hood in your kitchen," says Los Angeles-based interior designer Shalena Smith, who recently chose Zephyr's Siena Pro for her own kitchen renovation. "My old vent was loud, and I never used it. There was so much grease build-up, which I knew was dangerous. Zephyr hoods are very quiet, which is important because I like to listen to music and talk to my kids or friends while I'm cooking. It's so subtle that I often keep it on even when I'm not cooking just to circulate the air."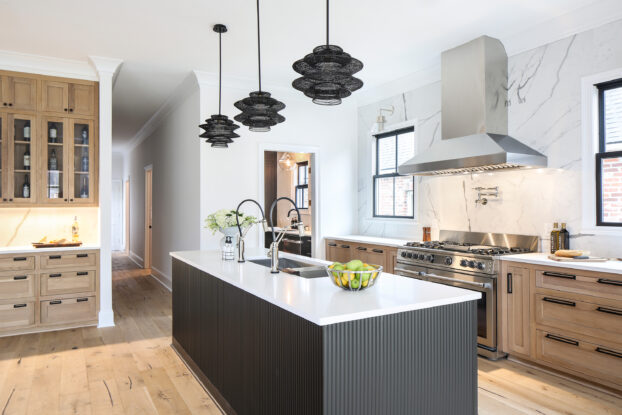 They're also energy-efficient, which means lower running costs, of course, and health benefits, too. Energy-efficient appliances reduce water and air pollution on a large scale, and in your home can cut down emissions of tiny, inhalable particles of pollution. Energy-efficient technology runs throughout the Zephyr product line, from the aerodynamic fan blades in its range hoods to the new cool-to-the-touch LumiLight LED lights, the first dimmable LED in a range hood, made to last for more than 25,000 hours.
"We're in a day and age where clients are no longer asking just about aesthetics but what's the safest solution," says Smith. "I love that with Zephyr hoods I can offer my clients something beautiful and powerful. And proven! Clean air may be top of everyone's mind right now, but Zephyr has been in the business of clean air for decades."