July 28, 2020
Wine Gets Pandemic Surge — Here's The Best Way To Store Your Stockpile
Forbes.com July 28, 2020
It's no secret — or surprise — that sales of alcoholic beverages have spiked since the coronavirus pandemic began. The Miami Herald reported a 27% booze jump in the first three months of staying at home.
Part of this is due to increased stress and a detachment from normal working schedules. But a big reason has been the closure of bars and restaurants for most of the period. In many cities and states, bars remain shuttered altogether, along with indoor dining.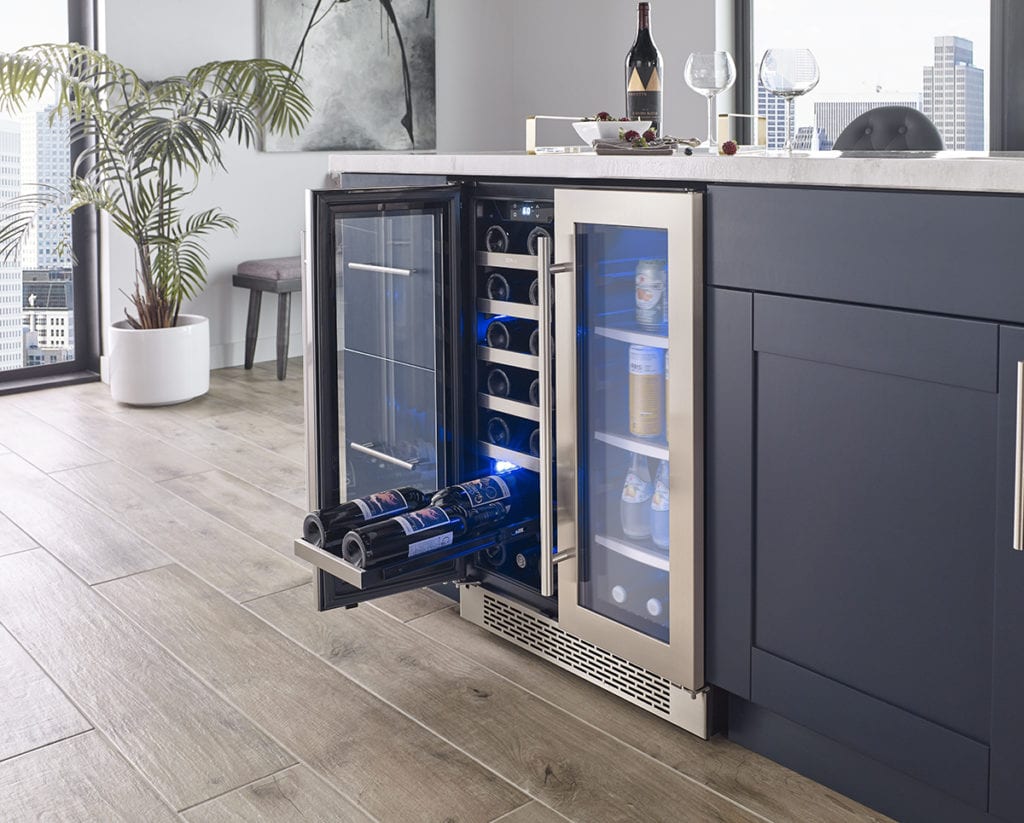 Wine has proven to be a popular home pandemic choice, often exceeding the overall adult beverage numbers. The Washington Post reported a jump of nearly 28% in sales and over 30% in dollar value, and cited Silicon Valley Bank's industry leading annual state of the industry report. "Consumer habits were changing as a response to the pandemic, too – SVB analyst Rob McMillan, the most prominent crystal-ball gazer of American wine's future market prospects, heralded the return of the family meal, as working couples who now work at home no longer have to commute or meet at restaurants for some time together. Now, they clock off at 5 p.m. and cook dinner. With wine."
According to Wine Enthusiast magazine, for March-May 2020, compared with the same period a year earlier, red blends jumped 35%, pinot noirs 25% and champagne 18-20% — despite most people not having much to celebrate.
So now, as daily record setting pandemic numbers continue, bars are once again closing in some places where they had re-opened, another fall and winter of staying at home looms over most of the country, meaning the effective end of outdoor restaurant dining in colder parts of the country. For all these reasons, it may be time to start stocking up. But whether your taste runs white, red, rose or bubbly, a big issue for anyone purchasing multiple bottles of wine is storage.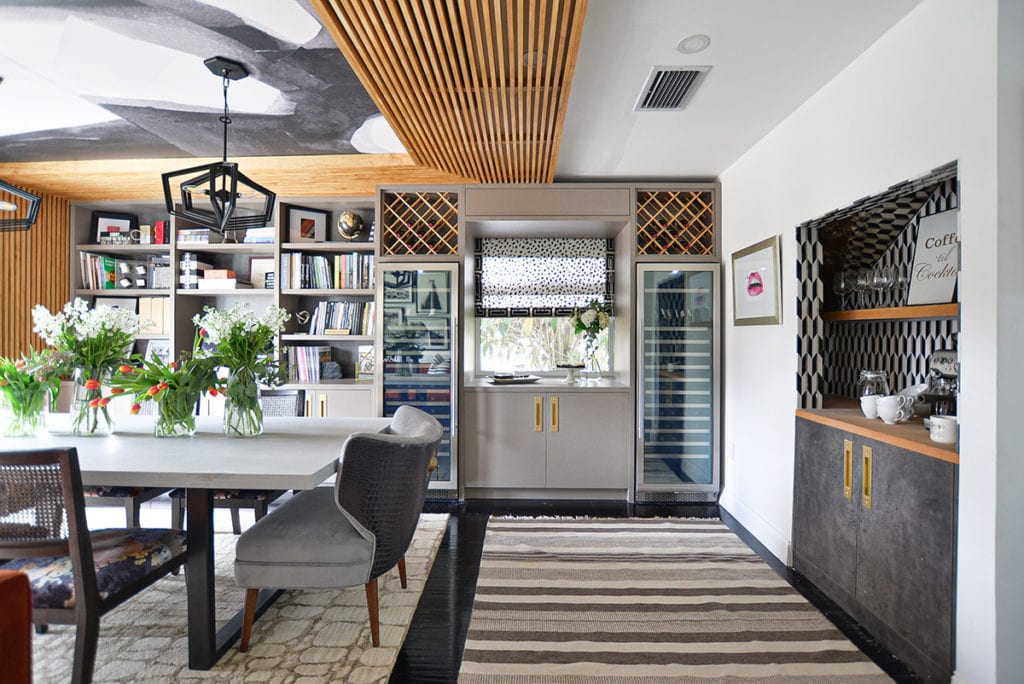 Renowned interior designer Nicole White used two full height Zephyr Presrv™ units in this Florida home, accommodating well over 200 bottles.
The ultimate solution is a full-blown temperature-controlled wine cellar, and years ago I wrote about this topic here at Forbes. The nation's leader in this category is Michigan-based Revel Custom Wine Cellars, which installed systems in the homes of collectors such as Richard Branson and Brad Pitt.
But that doesn't help normal folks like me, who have neither space nor budget for such an undertaking. Even if I did, at his time, a construction project will not give the kind of immediate results people want. The turnkey solution is off-the-shelf storage in the form of a high-quality wine refrigerator unit (or more than one). You could have one of these up and running in just a few days – without even leaving home.
After much research into the most important features of home wine storage, and the pros and cons of different models, I chose to go with Zephyr, a high-end, high-tech San Francisco kitchen appliance designer and manufacturer. I opted for a dual-zone two-door Zephyr model that would let me simultaneously care for my wines, while also keeping beer and tonic water ice cold for those times when wine was not enough. But if wine is all you want to store, Zephyr has that covered as well.
Zephyr is best-known as an award-winning innovator and industry leader in the range hood and ventilation business, very popular with custom kitchen designers. More recently, the company expanded into meticulously designed wine and beverage refrigerators, its Presrv lineup, with great results. And like wine sales, storage units are also experiencing a pandemic boom.
"The past two months we have seen record high sales for our Presrv Wine & Beverage category," Luke Siow, President of Zephyr, told me. "Business has been coming back strong and sales are up approximately 20% compared to pre-COVID. In addition to the uptick in wine consumption during quarantine, consumers are moving forward with home remodeling projects and purchasing appliances for the home that will elevate their space and store all their wine bottles. Wine and beverage coolers are in high demand right now for home bars, home offices, and outdoor kitchens."
Basically, wine fridges fall into two categories. There are very inexpensive models sold at big box stores that are basically mini dorm fridges with glass doors, affordable but lacking most of the functions considered important in wine storage. Then there are high-end versions with these features, made by a Who's Who of well-known luxury kitchen appliance brands like Sub-Zero, JennAir, GE Monogram, Thermador, Miele and the like. The problem is that these typically cost two to three times as much (and can take longer to get) as similar Zephyr models without adding (or in some cases equaling) key features. For me, Zephyr represented the best bang for the buck while still getting a very high-end product. Like most peers, its units are available slide-in or freestanding. The latter are plug and play units you can put anywhere, like a basement, garage or even in a closest, while slide-in units are meant to be installed under countertops as a built-in part of your kitchen. I chose the freestanding 24-inch French two door model.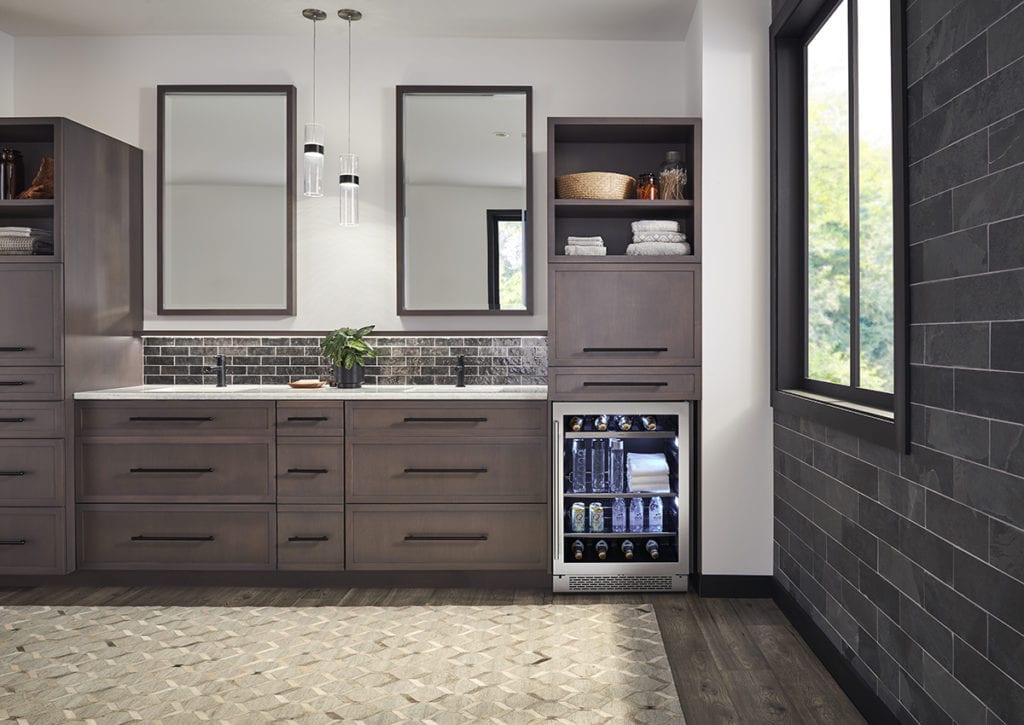 Pressed for space? Quality wine fridges can go in closets, basements, your garage – even the bathroom.
Boston's Yale Appliance is a well-regarded distributor of higherend kitchen products, and in my research I found their article on the important attributes of wine storage informative (you can read it here), and this is the key part: "Out of nowhere, the popularity of wine over the last 20 years has increased demand for better wine storage units. You may not know this, but wine is the toughest item to store. It can react to almost anything such as vibration, light, humidity, temperature changes, and, of course, heat."
"If your wine storage cannot address all these elements, your wine will taste differently than intended. Yet most wine undercounter refrigerators or 'coolers' as well as beverage centers do not address these issues and are not fit for long-term storage of wine."
Dual-zone means two thermostats and separate areas for keeping wines at different temperatures. Unless you are putting in multiple units (which many collectors do), you want dual-zones because ideally white wine should be stored between 45-50° and reds at 55-65° (neither should be stored more than a few weeks at room temperature).Yale Appliance sells Sub-Zero and GE Monogram, but I found all of these key features in the $1,500 Zephyr unit, while the comparable Sub-Zero runs $3,300-$3,900 and the Monogram at $2,000 is just a single zone cooler. Likewise, similar sized dual-zone units from Viking, JennAir, Thermador and Miele all run well over three thousand dollars, more than twice the price. They all have great reputations, but at the end of the day, I'd rather have two.
There are a lot of features beyond excellent dual zone refrigeration and precise temperature control to consider. The Zephyr models have full extension slide out wooden racks for easy access and more efficient storage, anti-vibration technology, an alarm to let you know if the door is accidentally left open, 3-color LED lighting, and a wide temperature range from 34-65° which can accommodate very cold beer on the beverage side. The doors are extra-efficient dual pane glass filled with argon gas, like the best insulated windows, all of the controls and thermostats are touch, no dials, the cooling system has carbon air filtration for purity, and the body is durable 304 stainless steel.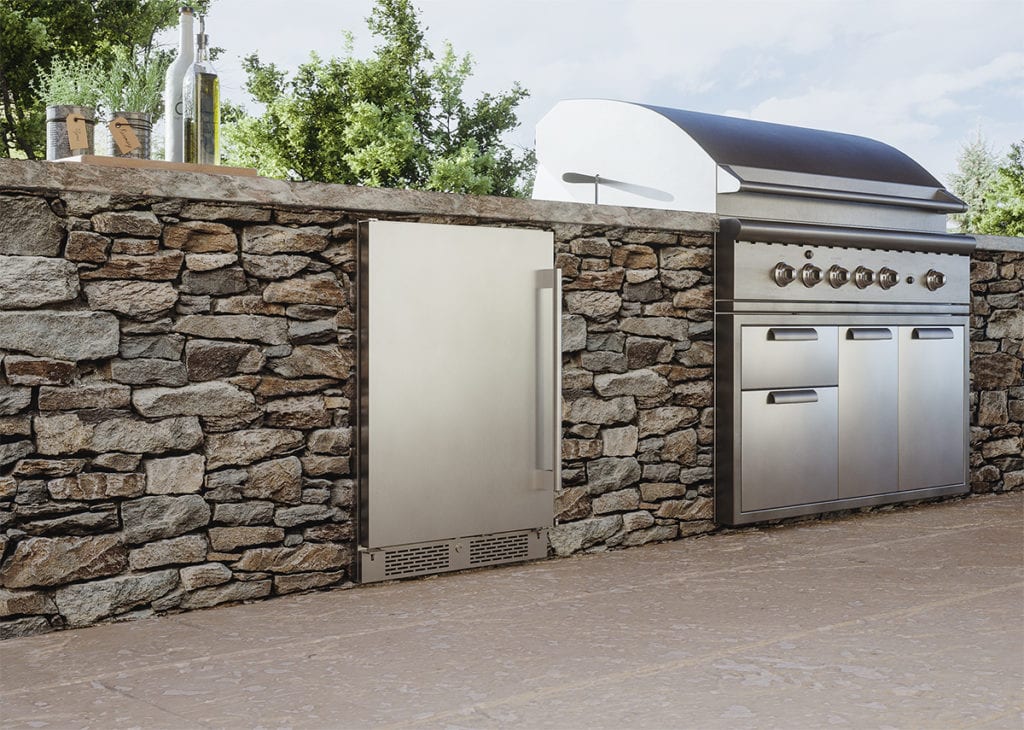 Zephyr even makes a Presrv™ model specifically for outdoor kitchen installations.
My model holds 21 bottles of wine and 64 normal size beverage cans, but they offer dual-zone models for under counter and full height that hold 42, 45, and 138 bottles, with some units featuring special racking for larger champagne bottles. Because so many people buy these for custom kitchens, they also offer variants such as panel-ready units that accept matching cabinetry and the currently popular black stainless finish in addition to traditional stainless. There is even a non-glass door all stainless model specifically for building into outdoor kitchens. They also offer a variety of single zone options for those installing multiple units (one for red, one for whites). Fully-featured single zone models that hold 53 bottles start at just $1,299 delivered.
In normal times, all the models (and range hoods) can be viewed in person at Zephyr's Design & Experience Center in San Francisco, but that is currently closed due to COVID-19. However, Zephyr is widely available through national appliance retailers with free shipping like AJ Madison and US Appliance, while popular freestanding models including the one I got are even available through Amazon.