August 23, 2020
Zephyr Loves Designers 2020 Winners
We're excited to announce the first winners in our 2020 Zephyr Loves Designers contest! We were so amazed by all the designs submitted that we decided to select a winner in two categories: 1) Zephyr Kitchen Ventilation and Zephyr Presrv™ Wine & Beverage Coolers.
Zephyr Loves Designers 2020 Winner: Kitchen Ventilation
Zephyr Loves Designers winner Ariana Lovato, with Honeycomb Home Design, incorporated a Zephyr Titan 48-inch Wall Range Hood into this kitchen remodel. We love how the hood takes center stage and is framed on that stunning backsplash. The Titan is the ultimate pro-style hood with PowerWave™ blower technology, and a 750 CFM blower with the option to combine two blowers together to achieve 1,300 CFM. It is available up to 60 inches and features pro baffle filters and LED lighting.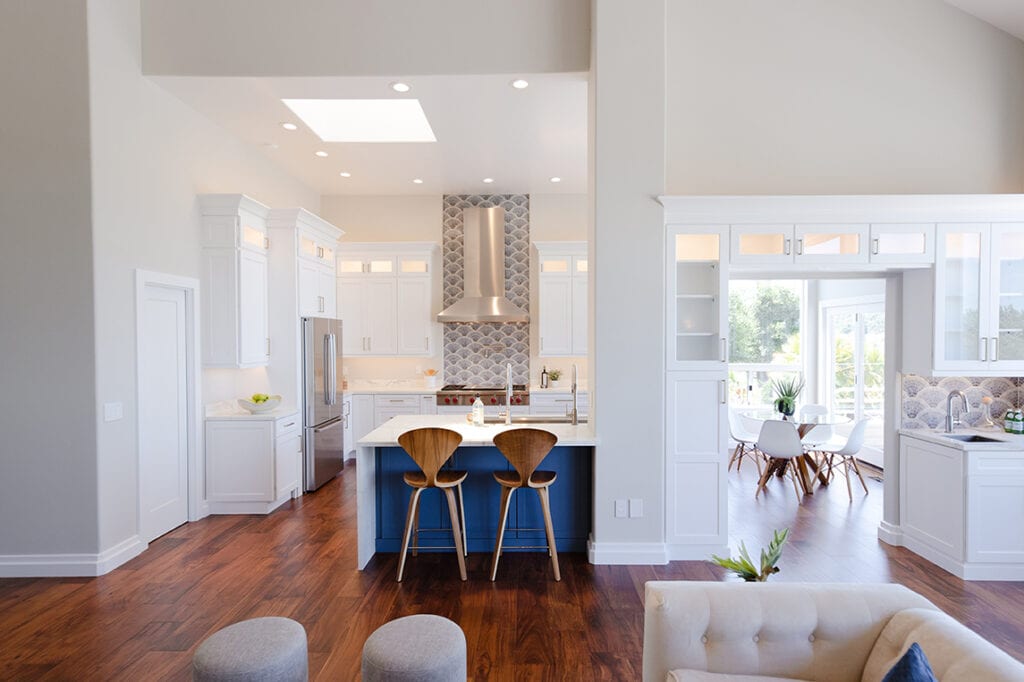 "We chose the Zephyr Titan because we wanted a hood with a very powerful CFM since our clients love to cook on their 48 range top," says Lovato. "We also of course wanted a hood that looked as good as it preforms and that's why we went with Zephyr!"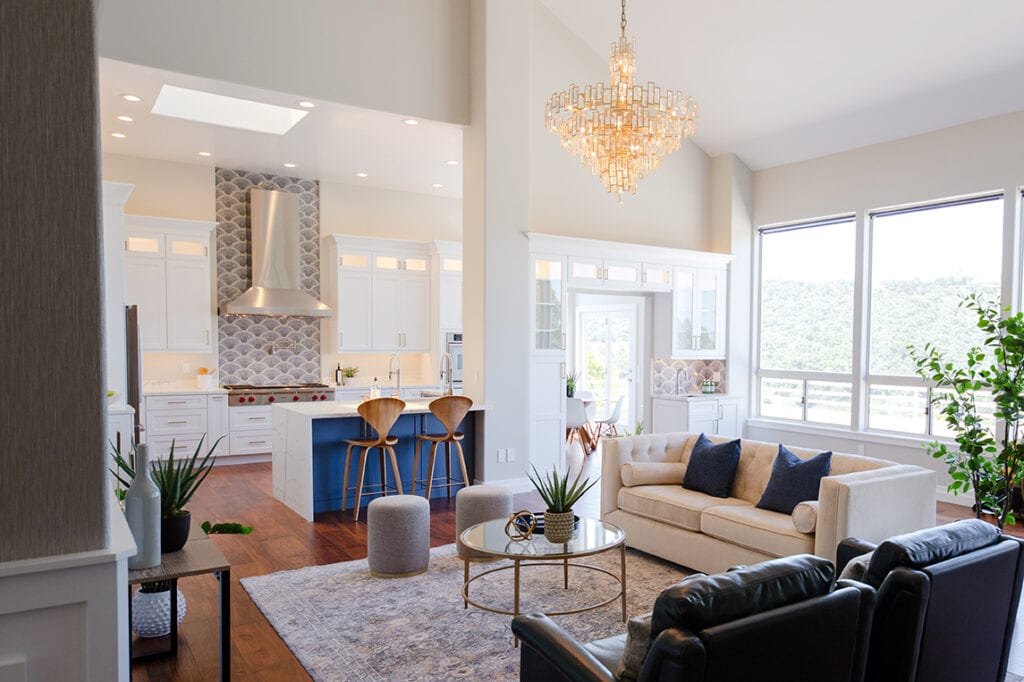 Zephyr Loves Designers 2020 Winner: Presrv™ Wine & Beverage Coolers
Presrv™ French Door Dual Zone Wine & Beverage Cooler | Amber Sokolowski of Soko Interior Design
Amber Sokolowski with Soko Interior Design is the winner in the Presrv™ Wine & Beverage Cooler category. Amber used a Presrv™ French Door Wine & Beverage Cooler in her personal home, where she created the ultimate at-home bar. We love the clean lines, floating shelves, and that perfectly styled bar. The Presrv™ French Door Wine & Beverage Cooler features Full Extension Wood Racks, LED lighting, and maintains two distinct temperature zones.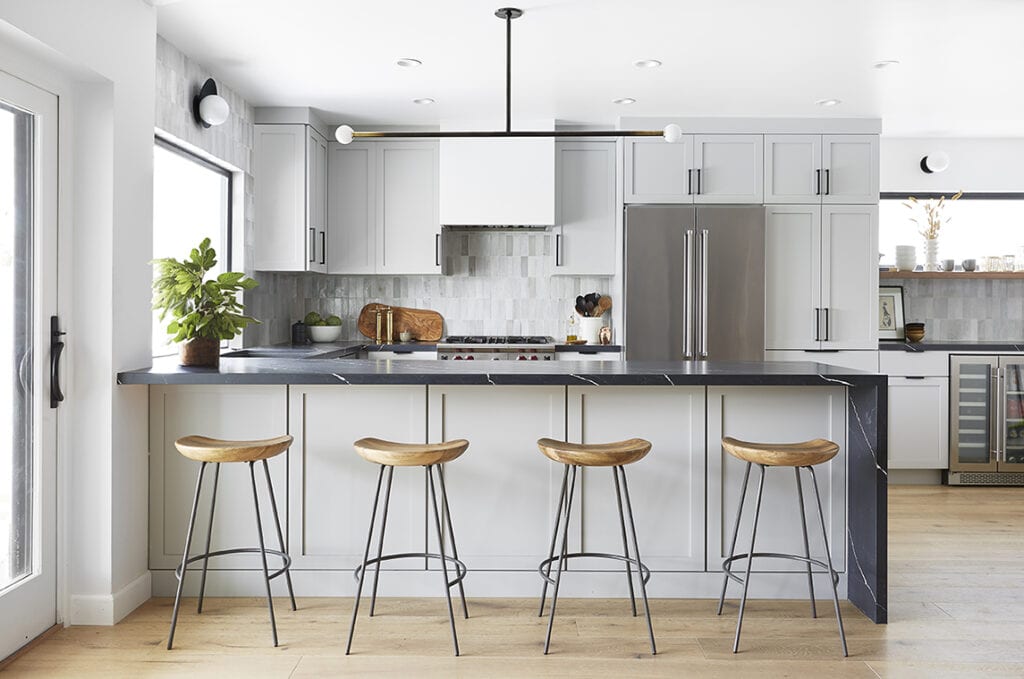 "We love the Zephyr beverage cooler and the dual zone option for wine and beverages," says Sokolowski. "And the sleek french door design makes it a real stand out feature in the kitchen!"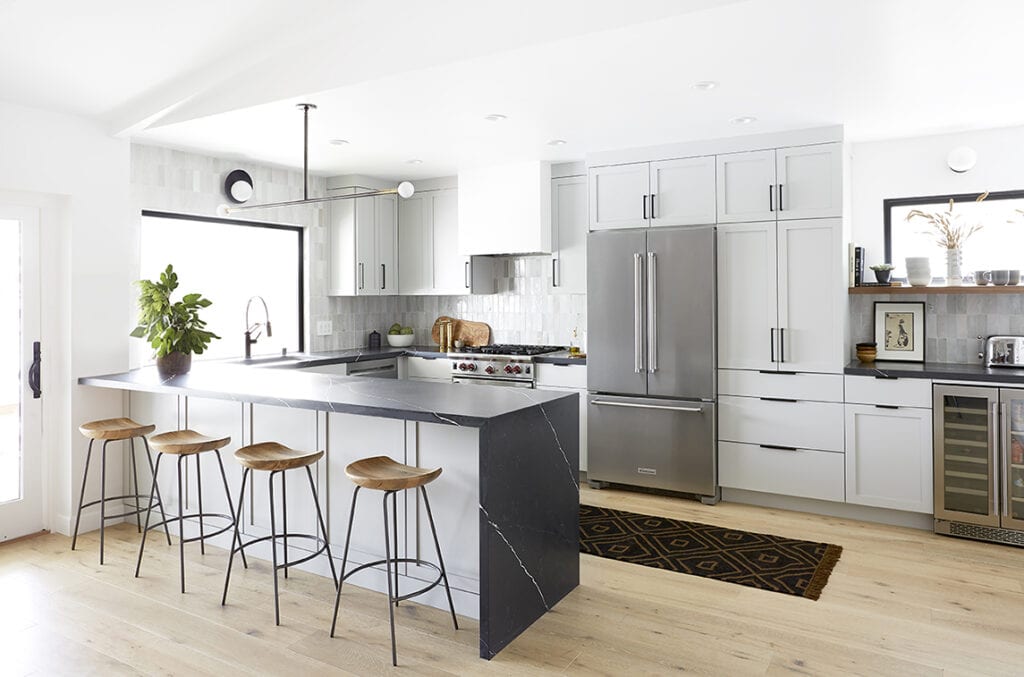 The Zephyr Loves Designers contest continues from August 1st, 2020 to December 4th, 2020. To enter, upload a photo with a Zephyr Range Hood and/or Zephyr Presrv™ Wine & Beverage Cooler and tag @DiscoverZephyr on Instagram and Facebook.
To learn more about last year's Zephyr Loves Designers contest winners, check out our blog post, Zephyr Announces 2019 Zephyr Loves Designers Kitchen Design Contest Winners. To see more amazing designs from Zephyr Loves Designers participants as well as members of the Zephyr Design Tribe community, please visit our Design Inspiration Gallery.