September 11, 2019
Zephyr Loves Designers is Back
Our Zephyr Loves Designers Facebook giveaway is back in action for the third year in a row! To participate in the contest, designers submit images of different Zephyr Hoods or Presrv™ coolers in the kitchen layout design of their choice. Visit our Facebook page for complete instructions on how to enter our giveaway for a chance to win up to $2,500. For information on our final winner will be selected this coming December. For more on this year's winning designs, read about our December 2019 Zephyr Loves Designers winner.
*By entering our contest, you are agreeing that Zephyr can share/post your photo via their Social Media channels @discoverzephyr
Zephyr Loves Designer August 2019 Winner: Range Hoods
Modena Island | Alex Mutter-Rottmayer & Austin Carrier of hommeboys
Our August 2019 winners are Alex and Austin of hommeboys for their Sonoma mid-century kitchen featuring the Zephyr Modena Island.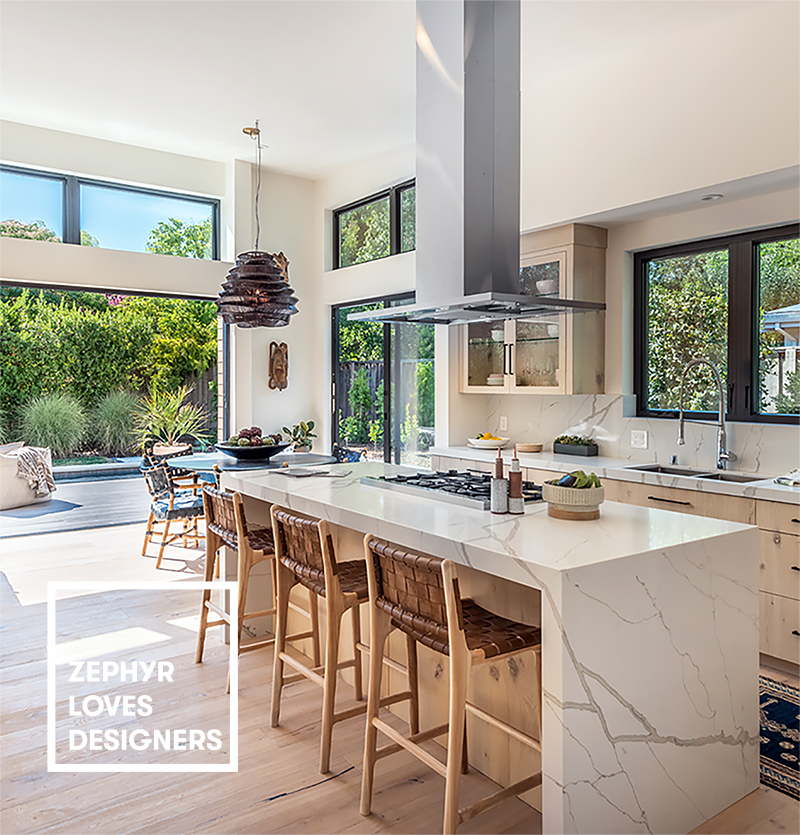 To learn more about our December 2019 Zephyr Loves Designers contest winners, check out our blog post, Zephyr Announces 2019 Zephyr Loves Designers Kitchen Design Contest Winners. To see more amazing designs from Zephyr Loves Designers participants as well as members of the Zephyr Design Tribe community, please visit our Design Inspiration Gallery.