April 15, 2020
A Breath of Fresh Air: How Proper Kitchen Ventilation Can Improve Indoor Air Quality
Spring Cleaning has taken on a new definition this year, with people washing and disinfecting more than ever to stay healthy and keep their spaces clean and virus-free. And with more time spent at home and in quarantine, it's crucial to ensure the indoor air is clean, ventilated, and free of pollutants. Without proper kitchen ventilation and a high quality range hood, your indoor air quality can suffer and ultimately cause serious health problems.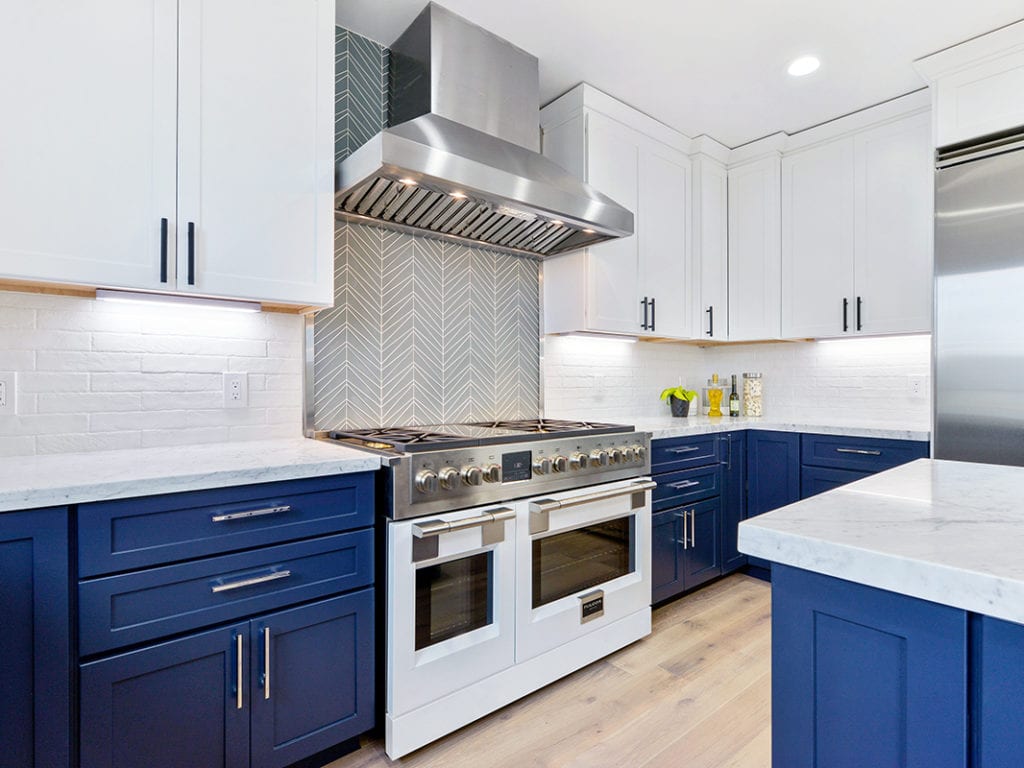 Credit: DG Design Group. Featuring Zephyr Titan Wall.
Zephyr Range Hoods With Automated CleanAir Function
Reducing exposure to indoor air pollutants from gas stoves should be a priority, and Zephyr is committed to educating consumers and providing ventilation solutions with its design-driven wall, insert, under-cabinet, and island range hoods. Many Zephyr range hoods include a CleanAir Function that automatically turns the range hood on Speed 1 every four hours for 10 minutes to circulate the air. The kitchen range hood should be turned on 10-15 minutes prior to cooking to create airflow for proper ventilation and kept on 10-15 minutes after cooking to ensure all smoke, grease, and cooking odors are removed. Any Zephyr range hoods featuring PowerWave™ technology also come with the CleanAir Function, including the Roma Pro Wall, Titan Wall, and Titan Island. PowerWave™ technology and the CleanAir Function comes standard with our newest Zephyr Connect range hoods that are compatible with the Zephyr Connect app.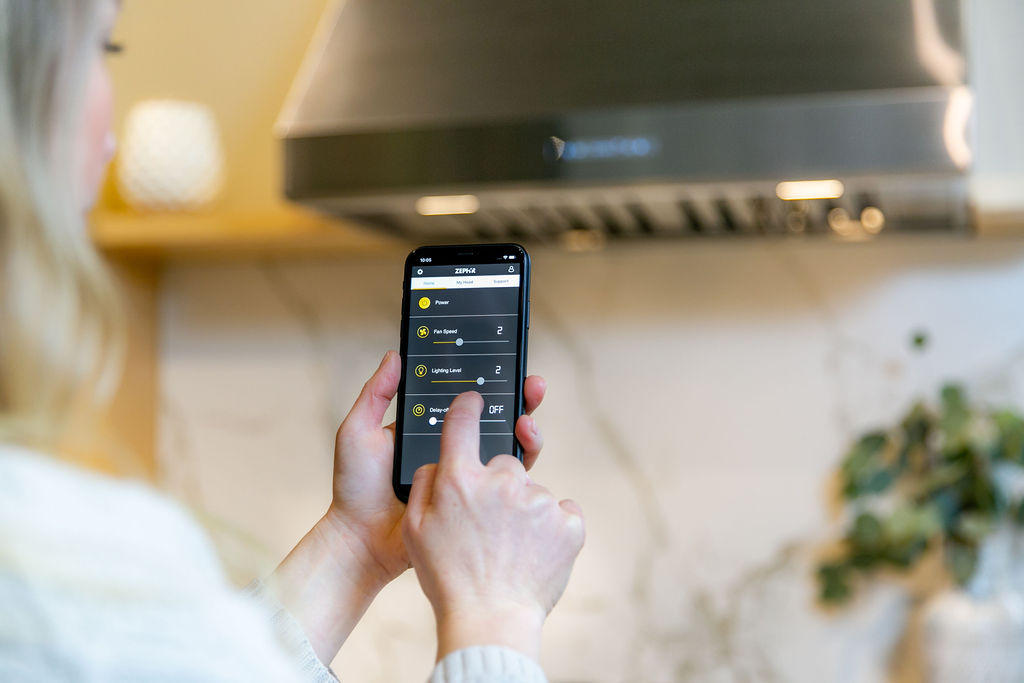 Featuring the Zephyr Connect app and Tidal II Wall range hood
Turning on the kitchen range hood throughout the day also ventilates chemicals and disinfectants used in cleaning products. The ongoing use of surface and glass cleaners, air fresheners and furniture sprays can lead to respiratory problems and make breathing even harder for those with chronic asthma and allergies.
Zephyr range hoods are powerful when ventilating air, virtually noise-free, and equipped with Metal Mesh, Baffle, Hybrid Baffle, or Pro Baffle Filters. After determining which type of filter you have, it's important to clean it regularly to eliminate grease build-up to make sure it's working properly. Most filters can be placed in the dishwasher at low heat or short cycle using a non-phosphate detergent. They can also be washed by hand with warm water and a non-phosphate degreasing detergent such as Dawn.
More Tips to Improve the Indoor Air Quality in Your Home
Zephyr will continue to do its part to ensure our products are equipped with technology to ensure a breath of fresh air every time you step inside the kitchen. Here are more tips on how to improve the indoor air quality in your home:
Open your window while cooking;
Spruce up your decor with houseplants;
Fix leaky plumbing to prevent moisture-loving mold;
Keep the pets groomed;
Don't allow smoking indoors;
Light a beeswax candle;
Get rid of mold;
Clean with nontoxic chemicals.
For more tips on how to improve your indoor air quality by keeping your range hood and range filters clean, read our blog post How to Clean Your Range Hood and Range Hood Filters.