April 13, 2020
How to Clean Your Range Hood and Range Hood Filters
One appliance that often gets overlooked when cleaning is the kitchen range hood. Although this appliance might be leading the design trend with innovative materials, shapes, and groundbreaking technology, it tends to have one of the dirtiest jobs in the kitchen.
The average household of four produces one gallon of cooking grease a year. Without proper ventilation, that grime ends up on cabinetry, walls, window treatments and upholstery. Today's range hoods offer exceptional power to extract smells, grease, smoke, steam and food particulates from the air, so it is extremely important to keep these unsung kitchen heroes clean.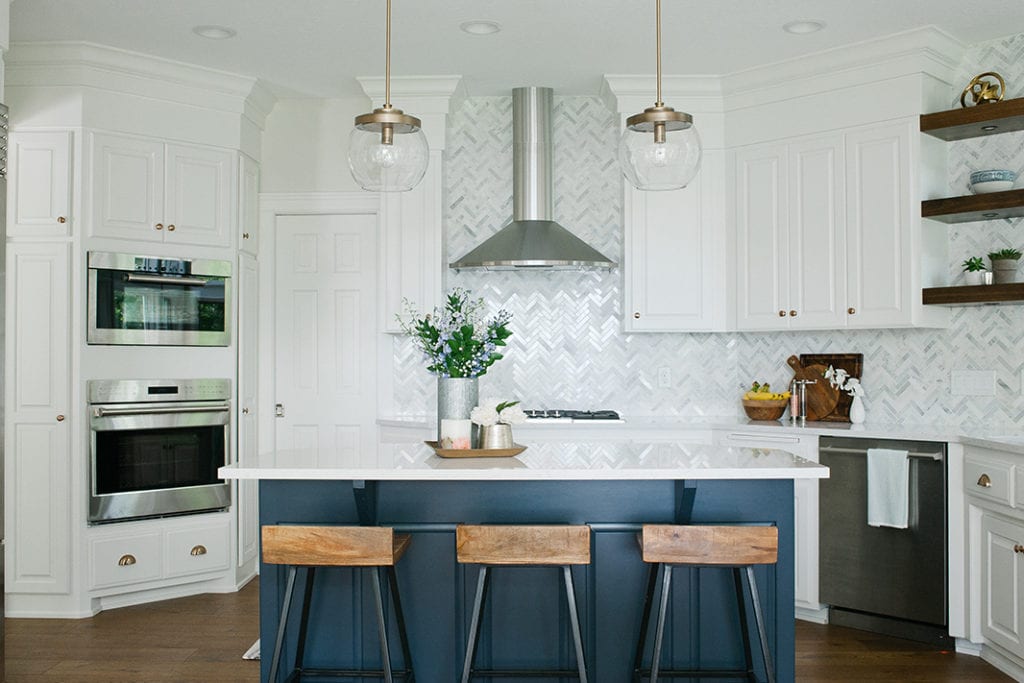 How Often Should I Clean My Range Hood?
All Zephyr range hoods have a Cleaning Reminder that alerts the user to clean the hood every 30 hours. For those that cook with a lot of oil and high heat, it's advised to clean more frequently to prevent additional grease build-up.
What Supplies Do I Need to Clean My Range Hood?
Nonabrasive microfiber cloth
Nonabrasive stainless-steel cleaner
Nonabrasive degreaser or dish soap
Spray the nonabrasive stainless-steel cleaner directly on the hood's surface.
Rub the area with nonabrasive microfiber cloth in the direction of the stainless-steel grain.
To remove heavier grease build-up, use a liquid degreaser detergent.
How Do I Clean My Range Hood Filters?
Determine which type of filter you have.
Most filters can be placed in the dishwasher at low heat or short cycle using a non-phosphate detergent.
Be sure there are no other items in the dishwasher, the filter can catch food residue.
Filters can also be washed by hand with warm water and a non-phosphate degreasing detergent.
Soak the filter for 1 to 2 hours and rinse with water.
Allow filter to completely air dry before re-installing the filter and using the range hood.
Filters that are not cleaned regularly and have grease build-up may require replacement.
What is a Self-Cleaning Range Hood?
Zephyr Typhoon, Hurricane and Cyclone under-cabinet range hoods are all filter-less range hoods that come with a self-cleaning feature.
The centrifugal blower system automatically liquifies cooking residue in its internal housing.
All hoods are equipped with dishwasher safe residue cups to collect cooking residue during the self-cleaning function.
Running the self-clean function periodically will flush out accumulated residue in the range hood's internal housing.
Cleaning should be performed approximately once a month under normal usage of 1 hour per day.
Tips to Ensure Your Indoor Air is Clean While Cooking
Turn on range hood at low speed 10 minutes before cooking.
Zephyr has a "delay-off" feature that will turn the hood off automatically 10 minutes after cooking.
Cook on the back burners.
Use highest fan setting.
Zephyr Clean Air Feature turns hood on every 4 hours for 10 minutes to circulate the air in the home and keep it fresh.
If you don't have a range hood, open windows.
To learn more about the importance of indoor air quality and tips on how to keep your home healthy, check our our blog post Breath of Fresh Air: How Proper Kitchen Ventilation Can Improve Indoor Air Quality.