April 1, 2022
Zephyr Introduces RomaBrew™
New Innovation Combines Kitchen Ventilation and Beverage Cooling
Zephyr, the company that has led the industry in smart design and clean air for the past 25 years, introduces the new RomaBrew™ hood. RomaBrew™ combines the smart design and innovative technology of the Zephyr Core Collection and Presrv™ Wine & Beverage Coolers in a whole new context.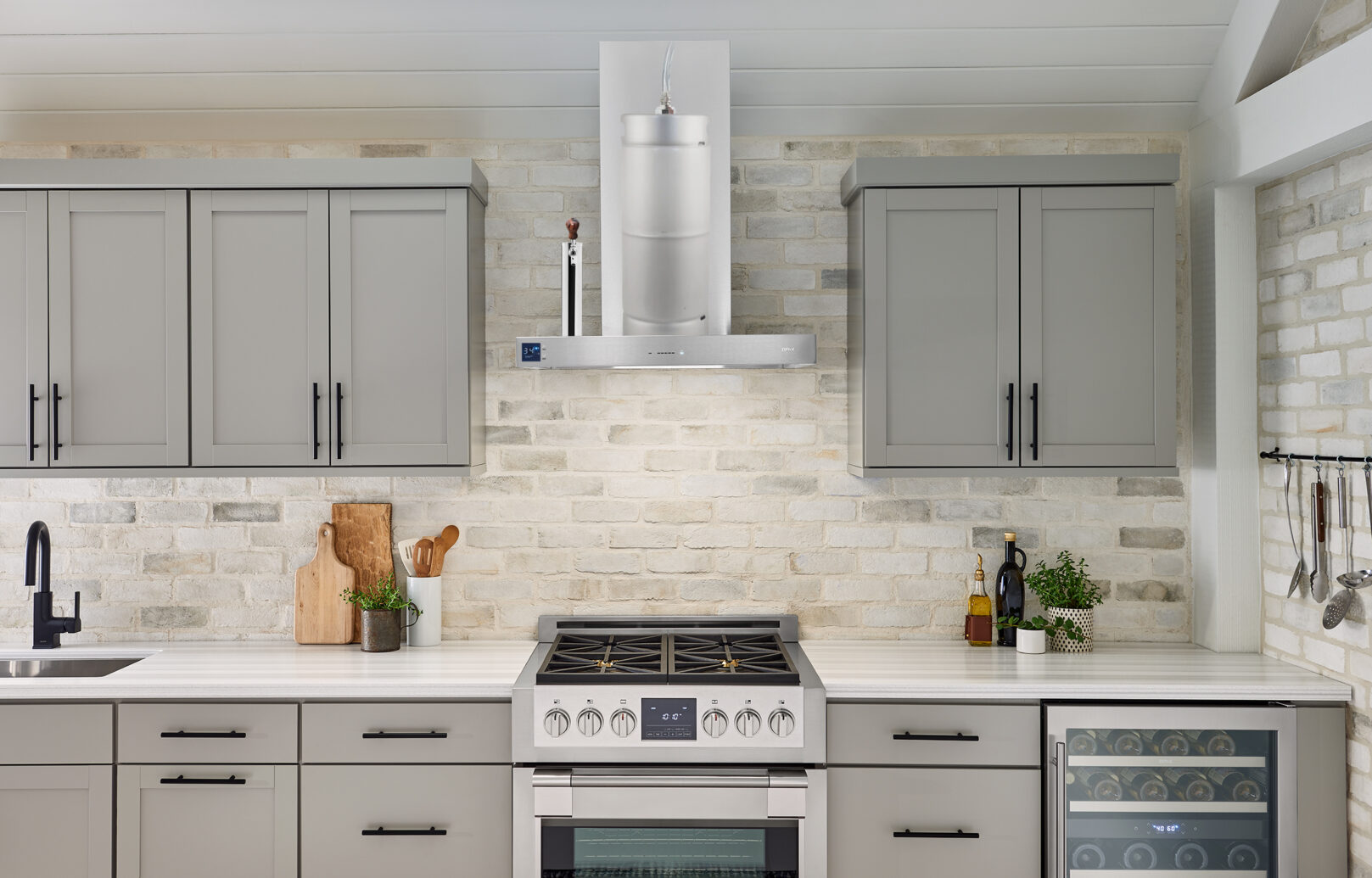 RomaBrew is an industry-first kitchen range hood that cleans the air and automatically dispenses beer.
Rising above the hood body is a stainless-steel draft beer tower topped with a hand-carved Costa Rican Cocobolo wood handle. The custom-designed handle connects to an advanced, forward-sealing Schroëdenfrúger valve to reduce drips and provide the perfect pour each time.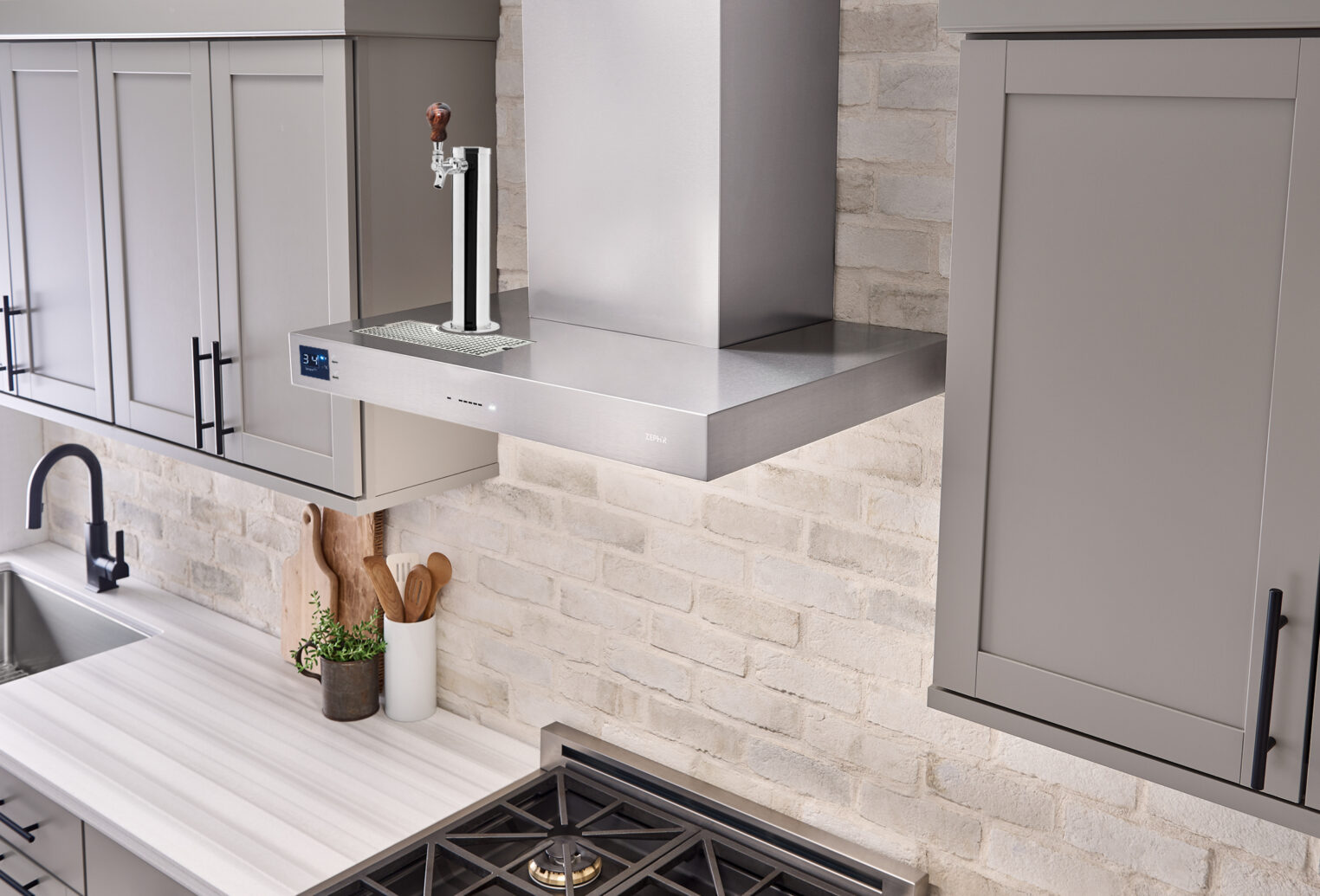 RomaBrew™ can accommodate a standard home brew keg or sixth-barrel keg that is nestled neatly behind the duct cover. Inside the hood, Active Cooling Technology fans are strategically placed to not only cool the keg, but also cool the beer lines, ensuring the first glass of beer poured is as cold as the second. Patented IPA (Internal Pressure Augmentation) technology eliminates excess foam during dispensing, resulting in a perfectly poured glass of beer. Intuitive IR touch controls with an LCD display and PreciseTemp™ temperature control allow for an adjustable temperature range of 34° F – 65° F, ensuring your keg is kept at the ideal storage temperature to preserve the life of your beer.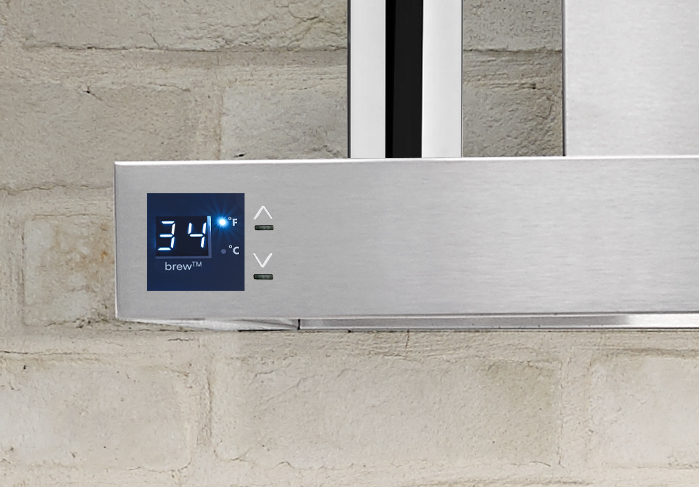 RomaBrew is available in 30- and 36-inch widths and includes LumiLight LED lighting and a 600 CFM internal blower with ACT™ to provide powerful ventilation performance along with efficient cooling. An optional Duct Cover Keg Extension Kit is also available, which allows the user to stack two kegs on top of each other and includes a dual tap so you can dispense two different beers at the same time.
"After 25 years of leading the ventilation industry and now with the success of Presrv™ Wine & Beverage Coolers, we knew it was time to integrate beverage technology into our range hoods," says Jeremy Snider, Zephyr Vice President of Product. "RomaBrew™ is the perfect marriage of sleek ventilation design and groundbreaking kegerator technology. It's literally cold beer at your fingertips."
APRIL FOOLS!